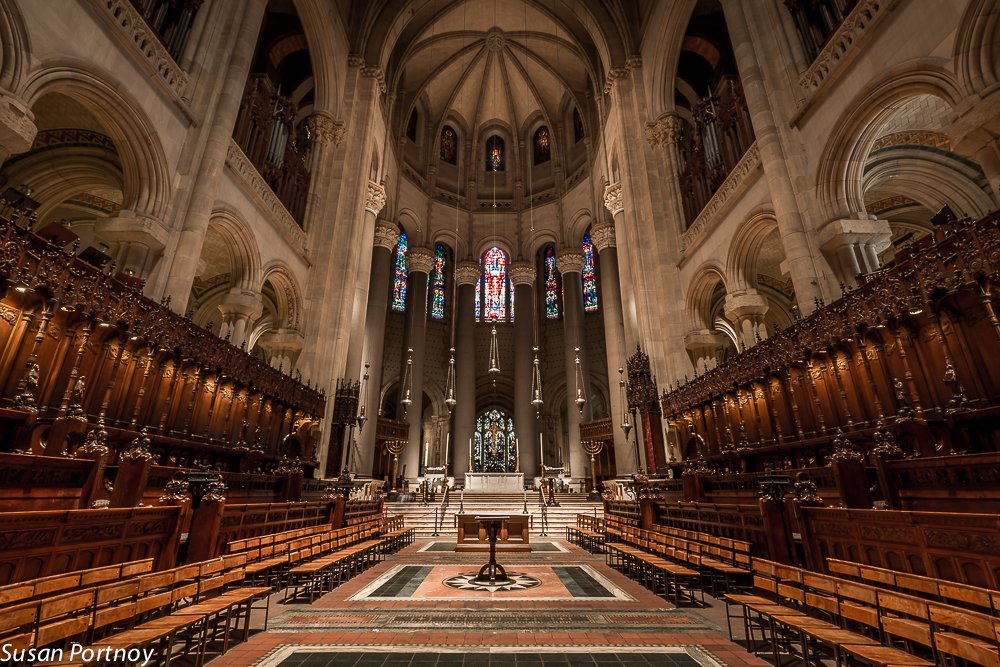 Facility Access Information
Main Entrance
112th Street and Amsterdam Avenue, with 23 steps and multiple handrails.
Accessible Entrance
Ramp entrance located on 113th Street between Amsterdam Avenue and Morningside Drive, with one handrail.
Lift located inside the Cathedral for access to the Eastern End of the building and covers 5 steps with one handrail.
Wheelchairs Available
Visitor Center
Accessible Restrooms
All restrooms are accessible
Other Programs for Audiences with Diverse Needs
Guided programs can be customized for visitors of all ages and abilities (cognitive, sensory, physical, and behavioral).
Welcome to the Cathedral Church of Saint John the Divine, the Cathedral of the Episcopal Diocese of New York and the seat of its Bishop. Our pastoral, educational, cultural, and community outreach programs serve the needs of a diverse City, Nation and World. We invite you to become part of the energy that awaits all who walk through our doors. Public Education programs for students and adults build bridges between the Cathedral and its public, offer a sense of community, develop tolerance and the ability to make sense out of chaos. The Cathedral's Department of Public Education & Visitor Services provides opportunities for all visitors to encounter, experience and learn about the Cathedral and to extend these opportunities in exciting and stimulating ways.