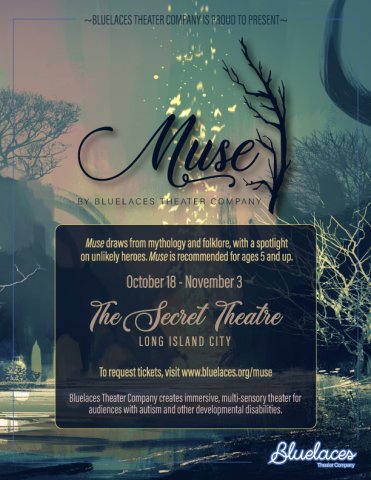 Access Accommodations at this event without an in-advance specific request.
Bluelaces Theater Company creates immersive, multi-sensory theater for audiences with autism and other developmental disabilities. Join us for our newest production, Muse. Muse draws from mythology and folklore, with a spotlight on unlikely heroes. Muse is recommended for ages 5 and up.
To request tickets visit www.bluelaces.org/muse.
Phone: (646) 883-2583,
Email: info@bluelacestc.com,
Details: Visitors with Autism, Visitors with Developmental Disabilities, Visitors with Learning Disabilities, Visitors with Mobility Disabilities