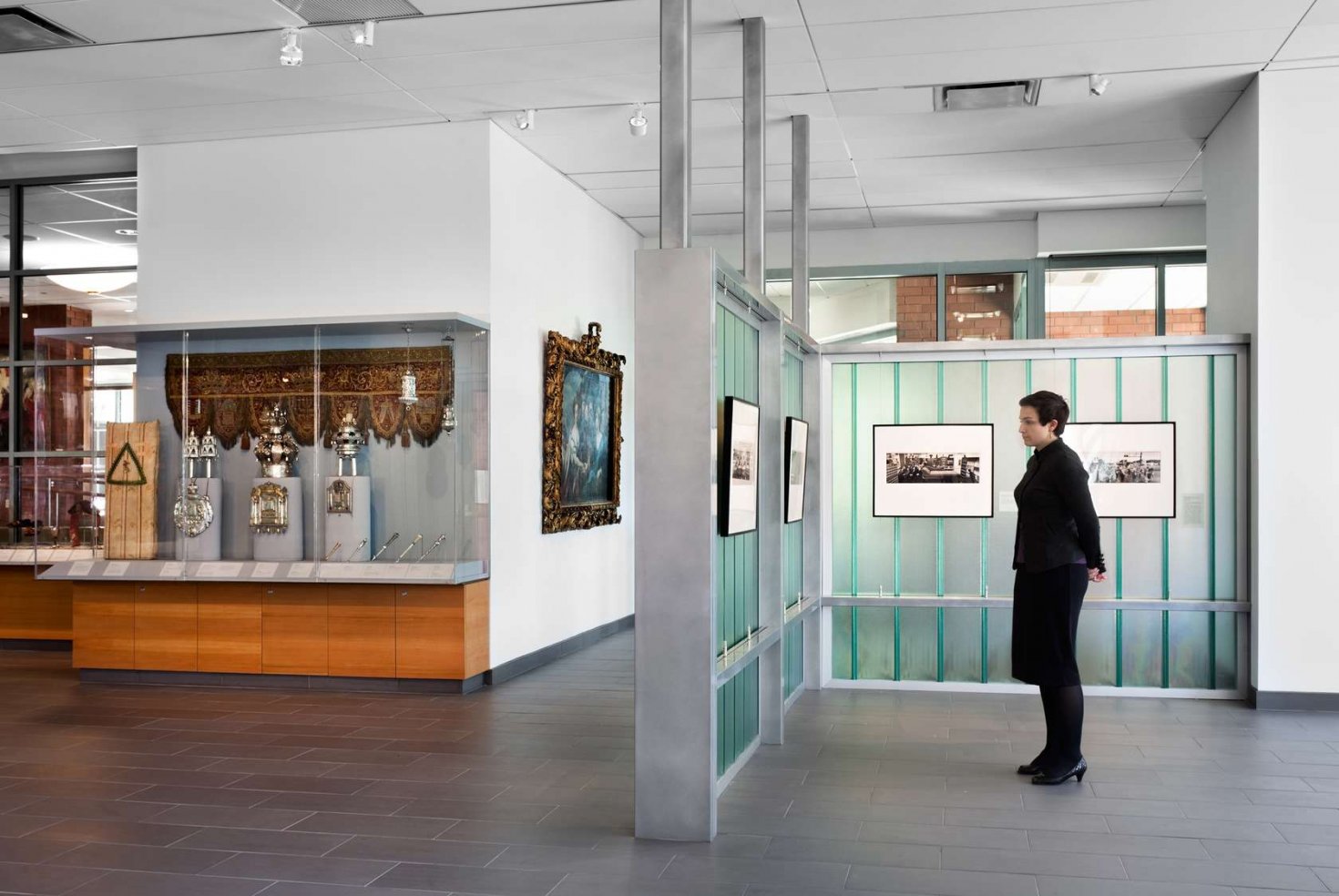 Facility Access Information
Accessible Entrance
The direct entrance to the Museum is through the main door of the Jacob Reingold Pavilion. Parking is available on a lower level, and from there the Museum is also elevator-accessible.
Café / Restaurant
Café/Restaurant is wheelchair accessible
Accessible Restrooms
All restrooms are accessible
Sitting Area Location
Throughout the facility
Other Programs for Audiences with Diverse Needs
Special needs tours and workshops, Alzheimer's and dementia patients, seniors
As a member of the American Association of Museums, the Hebrew Home at Riverdale is committed to publicly exhibiting its renowned art collections throughout its 19-acre campus, and to providing educational and cultural programming that benefits both its residents and visitors from New York City and its surrounding suburbs. The Home is a nonprofit, non-sectarian geriatric center serving more than 3,000 elderly persons through its resources and community service programs. The Judaica Museum at the Hebrew Home was founded in 1982 when Riverdale residents Ralph and Leuba Baum donated their collection of Jewish ceremonial art to the Home. A refugee from Nazi persecution, Mr. Baum, and his wife, had an intense desire to preserve and pass on to future generations the memory embodied in the objects they collected, the majority of which were used primarily by European Jews before the Holocaust. In 2008 the Judaica Museum was named in honor of benefactors, the late Helen and Harold Derfner.