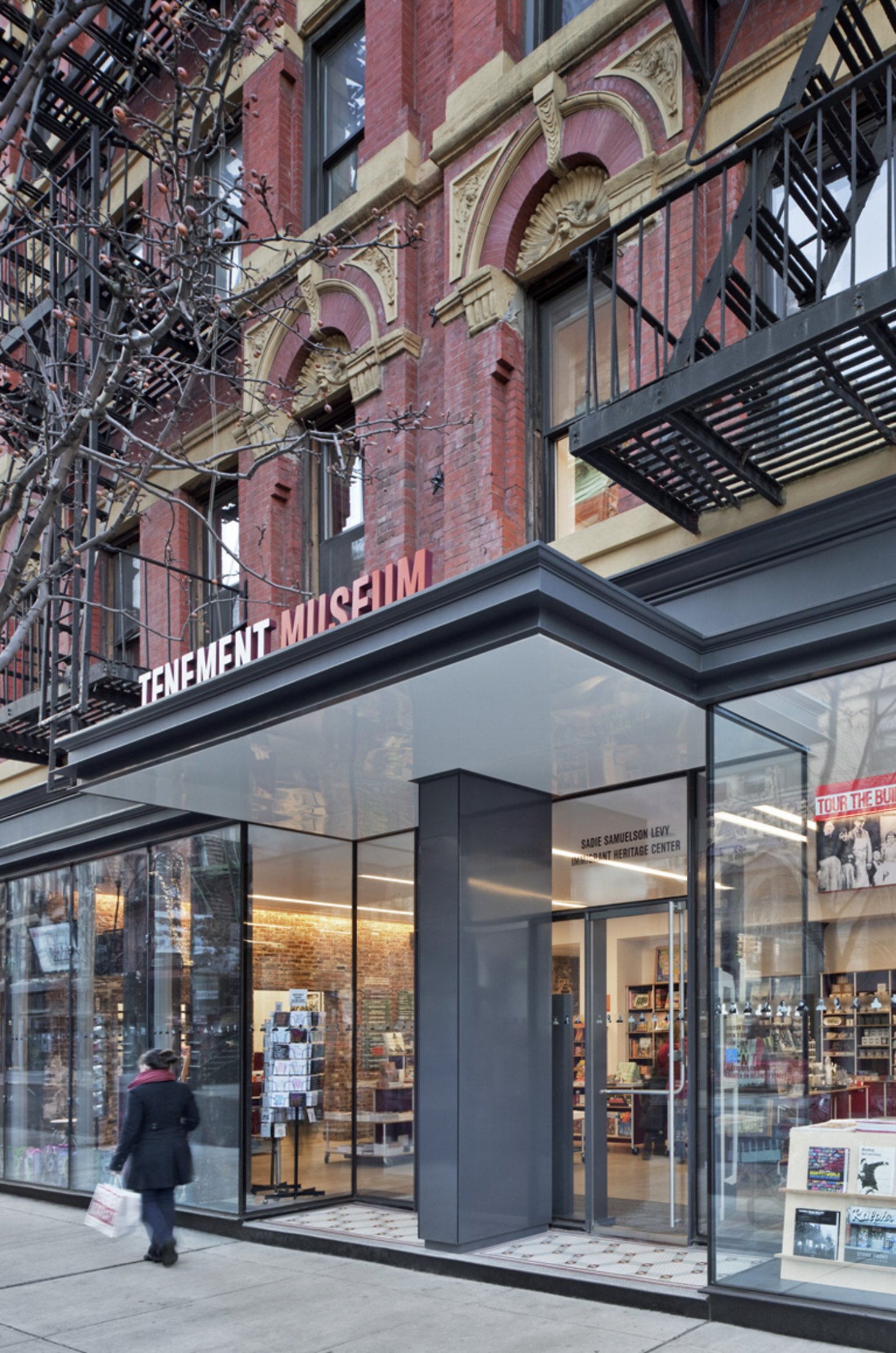 Facility Access Information
Main Entrance
1 step. Accessible entrance is on Delancey Street
Accessible Entrance
There is an accessible entrance with no steps or ramps on Delancey Street, just West of Orchard.

The nearest subway is the F or JMZ trains to Delancey/Essex Street. The nearest accessible subway is at W. 4th Street.
Accessible Restrooms
Some restrooms are accessible
Accessible Restroom Location
There is an accessible restroom on the ground floor and basement floor.
Family/Unisex Restroom
Family / unisex restroom available (wheelchair accessible)
Family/Unisex Restroom Location
The accessible restroom on the ground floor is family/unisex.
Segways
Segways Not Allowed
Sitting Area Location
in the Visitors Center in the learning center and theater spaces.
Portable Chairs
educators at all stops along the tour.
The Tenement Museum welcomes all visitors. Any day you visit the Museum you will find Induction Loops, FM Assistive Listening Devices, and educators trained in sighted guide technique and verbal description. Although our historic tenement building at 97 Orchard Street is not wheelchair accessible, we offer three neighborhood walking tours that are. Additionally, we offer special programs for both private groups and the public, such as touch tours that include additional handling objects and verbal description and tours in American Sign Language lead by a deaf educator.